Bored with Minecraft and the bedwars servers? Let's try Valorant. This game is an online shooting game by Riot Games. In this game, there are special abilities assigned for each agent. It makes the game much more exciting because it differentiates the game from other shooting games. These abilities vary with each agent in the game. In this post, we are going to look at the agents that you should try in Valorant. 
Background of Valorant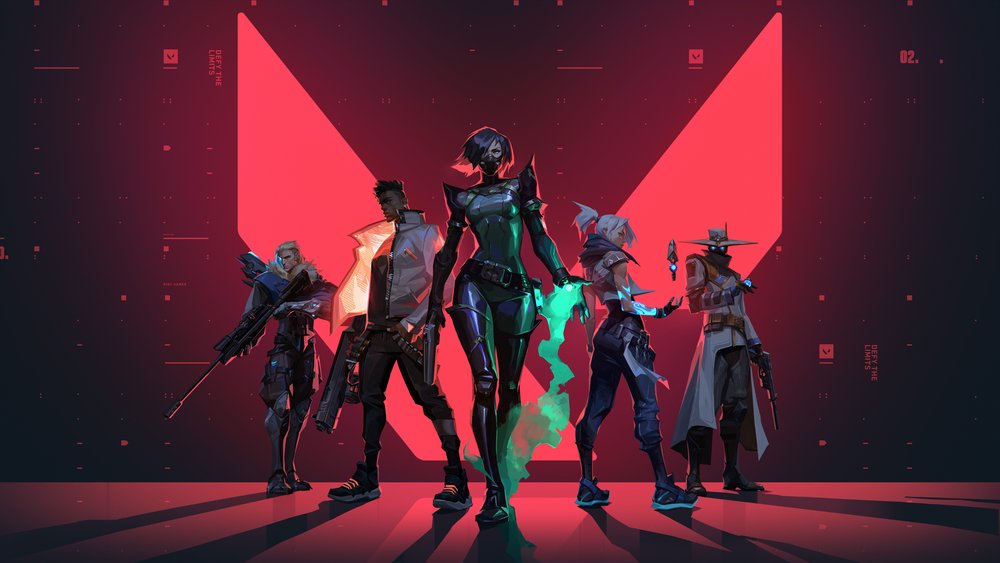 In these games, there are currently 17 agents so far this article has been published. Neon is the newest agent from Filipina. Valorant consists of four agent classes which are Duelists, Controllers, Initiators, and Sentinels. Valorant has its own charm that can attract players. Influencers like Pokimane, Luna Tasha and Deekz are some of the streamers that stream their Valorant gameplay. 
Agent That Fun To Play With in Valorant: 
Jett 
First and foremost, introducing Jett, the shortest agent in Valorant. She is an agile warrior that values speed above anything else. Swift = Jett. Her teleportation-based dash is one of her powers. Her dash comes in handy while attacking and defending. Jett can easily navigate to higher ledges and corners. She can also use her smoke to block sightlines. Bladestorm, her ultimate, deals moderate-to-heavy damage to the enemy. She throws dashes in the faces of the enemies while remaining accurate even while moving.
Jett's issue is that her skills are extremely hard to master. It is mechanically demanding. In addition to that, she can dash in any direction using Tailwind, while Updraft drives her skyward. The issue is that the latter has a start delay, but the first has a small delay following the dash. That means they have to be precisely timed, or else you'll be a sitting duck. If you are using Jett, then you need to know what you're doing.  
This agent is hard to master as you need strong game sense. However, Jett is really fun to play as her skills are so powerful. 
Sage 
Second agent on this list that is fun to play with is Sage. A sentinel agent. Barrier orbs, sluggish orbs, healing orbs, and resurrection are among her abilities. Her ultimate, resurrection, may resurrect a player who has died in the round. It was quite inconvenient for the enemy. Her barrier can be bothersome when she's defending as it can expose the enemy position. 
Most opponents must shoot the wall down in order to pass through it. Therefore, firing sounds can be heard. As a result, the location of the opponent is exposed. Sage's defensive and support abilities, as well as her healing orb, can be beneficial to the squad. She can heal herself or her teammate. Her healing can be annoying. If you are a sharpshooter, you can pick the healer Sage. 
Killjoy
Killjoy, a sentinel agent who specializes in crowd control. She has fun abilities. She needed to set up a site that she is defending. Her creations, which include swarmbot, alarm bots, and nanoswarm are really useful in defense rounds. She can guard a site easily. 
Due to her bots and turrets, it is a little more difficult to ambush her if she builds up an area. If the spike plant is placed in a strategic location, such as around corners, higher ground, or other key locations, it will cause damage to opponents within its range. Alarmbot, swarmbot, nanoswarm, and lockdown are Killjoy abilities. If she uses her ultimate, all of the adversaries in the lockdown area must leave.
Viper
Then, we have Viper on the list of fun agents in Valorant to play with. She is a Controller agent. This lady has a decaying ability. She can easily protect herself. Because she controls the Toxic Wall, every enemy that has 'decay' on them will be subjected to increased pressure and damage. It makes the adversaries vulnerable. While the molly is hitting the enemy, it is simple to destroy their complete shield. Viper also has a poison orb in his possession. 
Some players dubbed this poison orb vomit because of its greenish tint, which reminded them of vomit. Then there's her ultimate, which is enticing. While the opponent will be vulnerable, her crew will have to deal with a greenish-jelly substance that renders their vision watery and limited. 
Skye 
If your play style is aggressive, Skye is the agent that suits you. You love pushing and entering the site fast, you need Skye's hawk trinket named Guiding Light to blind the enemy inside the site. Skye is the ideal team agent for casual gamers, as she can stay out of gunfights, heal allies, and blind foes as they rush in on a spike location. However, that is only the most basic way to use Skye, and it is rather predictable. Spice things up with her flash! 
Skye's power as an Initiator comes from her self-sufficiency. Experts argue that she is a true Duelist trapped in the role of Initiator. Skye's most powerful ability is her flashes, which may temporarily blind foes. 
Why Valorant is Famous: 
Valorant is a free game that works on low-end PC specifications. Riot Games have been improving the work of Valorant so far.  The game offers high-quality graphics with low storage and GB needed. It's a blessing for lower-end specs PCs and laptops. Then, we can communicate with the Valorant players. Most of the players are usually friendly and aren't as toxic as any game lobby. 
What Skills Needed to Play Valorant: 
You will need to have game sense, aiming and master the abilities of the particular agents. Basically, the aiming of your crosshair will improve if you have been playing the game for some time. Therefore, just understand the agent's skill. That is it in the list of the fun agents to play with in Valorant. Hope you guys try the agent listed above!